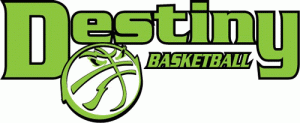 Destiny Basketball will be having its annual golf outing on July 23 at Twin Lakes Country Club.
Destiny is seeking foursomes, hole sponsors, and gifts from the local business community. Tickets for events including $10 chopper drop tickets and $5 raffle tickets with cash prizes up to $1,000 are available for purchase at the Sprint Store in Twin Lakes directly across the street from Sentry.
Cost is $75 per golfer, which includes lunch, cart, 18 holes of golf, a  New York strip steak dinner in the pavilion.
Click here for a registration form or call 262-620-0999.