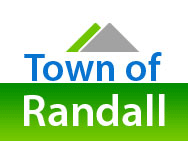 Randall will not host a spring clean-up day this year where residents can dispose of large — or large amounts — of  trash, as the town has done in the recent past.
The reason is a tight budget in which no money was specifically set aside to pay for the dumpsters used for the clean-up, said Supervisor Rose Nolan, who has coordinated the spring and fall clean-ups in recent years. The cost for one clean-up day is about $700.
Supervisor Mike Halvorson pointed out that there are already provisons for resident to get rid of almost any kind of garbage though regular trash collection, though some types of refuge might require a call for a special pick-up.
"People should have to take care of their own messes," Halvorson said.
Supervisor Randy Kaskin suggested the town introduce the idea of free dumpster service for the spring clean-up when it re-negotiates its waste hauling contract, which expires this December.