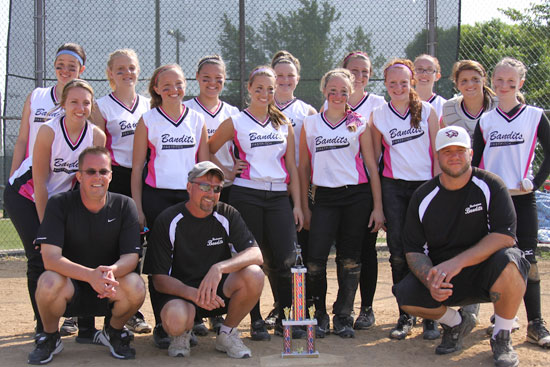 The Bordertown Bandits 14U Black team won the consolation bracket at the Northern Ice Tournament in Wauconda, Illinois on June 10-12
The team also received a bid to the USSSA World Series in Orlando, Florida.
Team members are: Haley Spoerl, Heidi Holmstrom, Jessica Spahn, Dani Sychowski, Kennedy Clanton, Taylor Schlitz, Amara Leith, Lauren Clark, Sarah Littleton, Kayla Konwent, Miranda Page, Hannah Craig and Hailey Jester. Coaches/manager are: Coach Derrek Leith, Manager Rick Spoerl and Coach Brandon Jester.