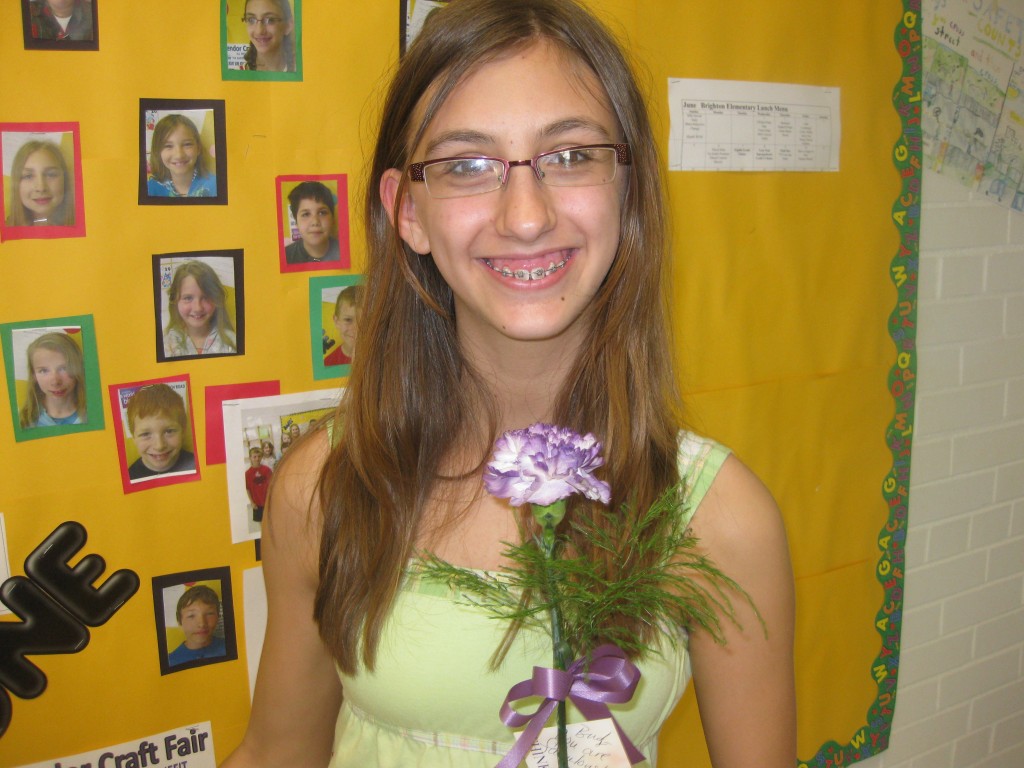 When 13-year-old Katie Castle-Wisman saw the end of the school year approaching, she began to worry that some students at Brighton Elementary might go hungry over the summer. After all, the learned from her mother, Tammy Wisenfski, who works part time at the Westosha Sharing Center that the need for healthy food increases greatly once the free lunch program ends on the last day of school.
"While the Sharing Center program is completely anonymous, Katie knows that some of the kids who go to her school lose that guaranteed meal of the day," said Wisenfski. "She thought that if she did held a healthy snack drive, that it would help these kids to have some healthy food over the summer."
Although it wasn't a 4H project, Wisman has been involved in 4H for three years, and has the mindset to help others, explained Wisenfski. Incorporating hygiene items was another way to ensure that others not only had food to eat, but felt good about themselves as well.
"She explained that people don't realize the things they need until it's time to get them, and people who look and feel their best would do better going to job interviews, or anywhere else," said Wisenfski. "I just let Katie run with it. She talked to the directors here, and to her principal and decided to run the hygiene and snack drive at her school for the whole month of May."
Gearing the snack portion of the drive for the K-4 students and the hygiene items for the 5-8 grades, Wisman placed two collection bins at her school with accompanying posters and hoped that students would be willing to help."
By the end of the month, Wisman and her mother brought 300 pounds of healthy snack and hygiene items to the Sharing Center, surprising Administrative Coordinator, Susan Zweedyk.
"I was so impressed that this young lady came up with this idea by herself and wrote out the plan and presented it to her principal," she said. "The snacks and hygiene items will help us throughout the summer when our donations are lower."
At first, some of the kids ribbed Wisman for hosting a hygiene drive, but after a while, most got on board and donated the items.
"I was really surprised that everyone helped, especially after the teasing I got from some of the boys," she said. "I was happy to know that everyone cared so much and now the people receiving the snacks won't go hungry and those getting the hygiene items will have more confidence in themselves."
As an additional surprise, Wisman received the Student of the Month for Success at the final assembly.
"I really thought some of the other kids would get it because I am not the best academically inclined student in the class, but I am so happy to get it," she said.