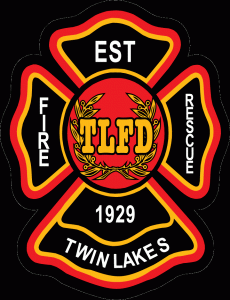 Twin Lakes Fire Department and Rescue Squad is hosting a disaster training exercise on Saturday, June 18. The exercise will begin at 8 a.m. and is expected to conclude by 2 p.m.
The exercise will involve a bus with approximately 20 drama students that were involved in a rollover accident with a car at the intersection of Grove Trail and Meadow Court (Di Paolo subdivision) in Twin Lakes.
All participating agencies will stage at Randall Grade School at 7:45 a.m. and be dispatched from that location based on real time.
All patient's will have make-up to appear as real injuries and will be transported to the local hospitals during the exercise. At the conclusion of the exercise a bus will pick up all students from the receiving hospitals and return them to Twin Lakes Fire Department for a brief overview of the incident. Snacks and refreshments provided by Aurora Memorial Hospital of Burlington will be served. Parents of the students are requested to pick their family members up at that location.
The following agencies are involved: Dousman Bus Company, Nelson Bus Company, Randall Grade School, St. John's Catholic Church in Twin Lakes, Aurora Memorial Hospital of Burlington, Aurora Lakeland Medical Center in Elkhorn, Twin Lakes Police Department, Kenosha County Sheriff Department's K-9 unit, Kenosha County Medical Examiner's Office, Wisconsin State Patrol, Wilmot High School drama club, Kenosha Joint services, Flight for Life McHenry, McHenry County Search and rescue dogs along with numerous local fire and rescue agencies from Wisconsin and Illinois.