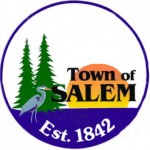 Dog owners, take note, there is a new ordinance amending a section of the dog control ordinance dealing with vicious dogs. As a follow up to Kevin and Amanda Meir's request in early spring, to revise the ordinance after a neighbor's unleashed dog killed their Jack Russell Terrier last September, the penalties for dealing with vicious dogs has increased.
In section 186-C of the Code, the ordinance subjects violators to fines ranging from $150 to $750 for the first violation, and $500 to $1000 for the second and each subsequent violation. Additionally, the Town Board may obtain a civil action to obtain judgment from the Kenosha County Circuit Court ordering an officer to destroy the dog pursuant to Section 174.02(3) of the Wisconsin Statues.
Although the Meirs were happy with the new ordinance, both were concerned about their perception of an unwilling Sherriff Department to file reports following animals attacking other animals.
"Some members of the department are not filing reports, so how does this information get back to the Board to enforce this new ordinance," asked Kevin Meir.
According to Town Administrator, Patrick Casey, if a Deputy refuses to file a report, the citizen has the ability to ensure that the violation is reported and then provide a copy of the records to the Town.
"If there is a legitimate dog bite to a child or an adult, the State has to be notified on this, there are rules," he said. "But if it is dog on dog and the Sherriff doesn't file, then you can self report this and create a complaint number. Then call us with the complaint number so we can keep them on file here."