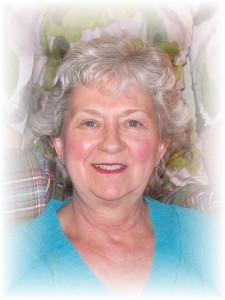 Back in the summer of 1978, Evelyn Pizzala put her farming background to good use when she began working for Elmer Strassburg, County Executive Director of Kenosha County. What was understood to be a temporary job lasted on and off for eight years until 1986 when the office combined with Racine County and her position as Program Technician for the Farm Service Agency became permanent.
Last month after 32 years of service to the farming community, Pizzala retired to spend more time working in her garden, sprucing up her yard and visiting with family and friends.
According to Pizzala, the FSA is important to the farmers with the variety of programs it offers, such as crop loans and conservation programs.
"The conservation programs enable good stewardship of the land with erosion control, water quality, crop rotations, nutrient management of the soil, and wildlife management, to name a few," she explained. "Subsidies for crops and milk are in place for low market tides."
For the urbanites, it's difficult to imagine that much has changed in farming over the years, but Pizzala remembers one Racine County farmer who used horses to pull his tractors and other machinery when she first began with the Agency.
"Now it has become more computerized,' she said. "GPS and satellites drive tractors and equipment now. The size of the farms has gotten bigger too. Fathers, Sons and brothers, go into business together and thus there are more families to provide the income for—and equipment can be shared between them."
Measuring the fields used to be accomplished with oversized maps and rulers that measured in chains in the beginning, Pizzala explained. Until computers entered the picture, she relied on manual typewriters, addressographs, mimeographs and other office machines to do her work.
"Program payments were calculated by hand and data cards were typed and sent to Kansas City for payments to be verified," she said. "Records were written by hand. Of course, now payments are calculated for us by the software. Everything is computerized now."
In the midst of the daily routine, there were the unexpected situations that bring a smile to Pizzala's face. There was the time a co-worker killed a snake by the front door of the office, or the neighbor's turkey that walked in the open back door one sultry summer day, or the same neighbor's geese that often hissed at farmers coming through the front door.
"I remember my co-worker, Rita's voice getting louder as she tried to communicate with a farmer who couldn't understand English very well," she said, laughing. "Or sliding in the ditch on the way to work in the winter—fortunately a nearby farmer pulled us out with his tractor. I remember all of us gathered at the table putting labels on 3000 newsletters, and the time one of the farmers fixed our squeaky file drawers."
Although she is relishing the thought of new memories, it won't be easy leaving the co-workers and clients behind, some whom have become dear friends.
"The goodness of the farmers has not changed. You come to know them all and their personalities and tragedies that occur in their lives," she said, "And at the office, we have all shared moments in our personal lives. They have all been pleasant to work with and to know and it never seemed like work. The job has been very interesting and never dull. I have more good memories than bad and the memories of them all bring a smile on."