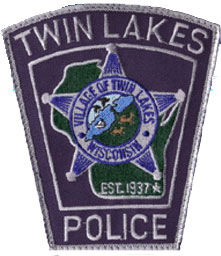 A proposal by Twin Lakes Police Chief Dale Racer to create a rotating detective position within the police department has been altered after discussing the option with the staff and the police officer's union.
The detective position will now be filled on a more permanent basis using a multi-step competitive process such as was used to fill the lieutenant positions created last year in a re-structuring.
The staffing plan now calls for:
Filling one of the vacancies in the lieutenant corps. There had been three positions and only one filled right now.
Filling the remaining vacancy in the sworn staff with the highest qualified part-timer — which is Katie Hall.
Hiring the detective/investigator position.
The latest plan does not increase the number of sworn officers.