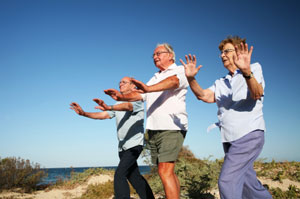 A Health & Fitness Fair for older adults and caregivers will be held Saturday, June 25, from 9 a.m. to noon at the Westosha Community Center, 19200 93rd St. (Highway C), Bristol.
The event is sponsored by the Kenosha Area Family and Aging Services. The Health Fair is being anchored along with the 9th annual Walk for the Health of it.
There will be several booths offering services and information that would be of interest to older adults and younger adults as well.
Featured will be free:
Blood Pressure Check.
Heart Risk Assessment.
Chair Massages.
Ask the Doctor.
Tai Chi Demonstration.
Wii Bowling Demonstration.
Art Demonstrations.
Line Dancing Demonstration.
Foot & Ankle Screens.
Advance Directives.
Glucose Screening.
Ask the Pharmacist.
And more …
There will also be a picnic lunch for purchase and entertainment by KR BlueGrassBand all in a picturesque rural setting. Admission is free.
For more information call 658-0237.