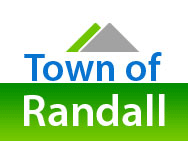 The next Randall town supervisor election will be a little different — and specific.
After action taken Thursday, the supervisor seats are now numbered. That means at election time, candidates will be able to run against specific supervisors.
Before the change, Randall supervisors were elected at large, where the top two vote getters would win the seats up for election.
After passing the change, the board then designated numbers for the current supervisors. The agreed upon numbers are:
Supervisor 1: Rose Nolan.
Supervisor 2: Robert Gehring.
Supervisor 3: Randy Kaskin.
Supervisor 4: Mike Halvorson.
The odd-numbered supervisors will be elected — along with the chairman — in odd numbered years (terms are two years). Even-numbered supervisors will be elected in even years.
The suggestion to move to numbered seats came out of the annual meeting, town Chairman Bob Stoll said.