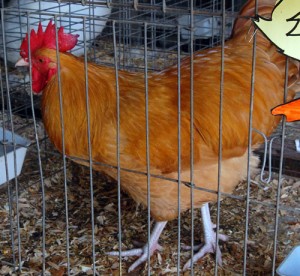 Paris Plan Commission Chairman John Holloway has received the approval of the Town Board to investigate developing an ordinance to allow residents on properties less than five acres in size to have chickens.
The town's current ordinance allows livestock of any kind only on properties five acres or larger.
But the idea of keeping chickens for eggs is growing in popularity, said Holloway. As evidence of the trend, Milwaukee recently passed an ordinance allowing chickens to be kept for eggs in the city.
"We feel it's worth investigation," said Holloway.
Some board members mentioned that currently some people in town are keeping chickens on smaller properties in violation of the ordinance. Many of those people would prefer to be within the law, Holloway said.
The Milwaukee ordinance strictly controls what types of fowl can be kept. For example, it doesn't allow roosters or peacocks, which can be loud. It also requires a person seeking the chicken permit to get agreement from neighbors.
Holloway acknowledged that enforcement might be a problem as the town does not have someone to actively enforce such a law. If enforcement proved to look to be time intensive, the Plan Commission would likely not suggest a passing such a law, he said.
Other types of livestock would still have to be kept on properties of vie or more acres, Holloway said.
All Town Board members said they did not object to Holloway investigating along with the town attorney the feasibility of such an ordinance.