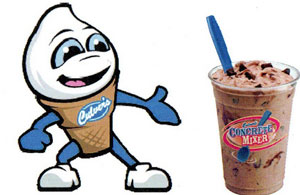 The Western Kenosha Special Olympics team is having a fundraiser this coming Monday, May 16 from 5 to 9 p.m., at Culver's at 10484 Corporate Drive, Pleasant Prairie.
The fundraiser is to help raise money for Chris Mark, who was selected to go to World Games for Special Olympics in Greece for Track and Field.
Culver's is donating 10 percent of its profits to this cause as well.
You can bring in this flyer to show your support for this fundraiser.