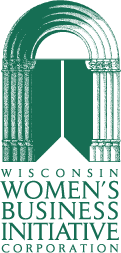 Wisconsin Women's Business Initiative Corp. is conducting some workshops in May for business owners:
Design & Conquer-Image, Leadership & Communication/Networking — May 19, 6 to 7:30 p.m., at WWBIC-Kenosha, 600 52nd St., Suite 130, Kenosha. Design a strategy to enhance multiple opportunities through Image, Communication and Leadership. Build confidence and lower your fears with expanding and maintaining your network. Learn how to effectively formulate, express, and sell your ideas to others, and identify how to persuade or recruit the energies of others. In this interactive workshop, you will discover the six dimensions of leadership, assess your current leadership skills, and learn ways to become a better leader.
Marketing in a Tough Economy — May 26, 6 to 8 p.m., at WWBIC-Racine (HOPES Center), 506 7th St,, Racine. Hands-on workshop explores a wide range of marketing strategies and tips used to get the word out about your business, attract and retain new customers, operate in a competitive marketplace, and fuel business growth. Topics include: low-cost promotion ideas, the three steps of a cost-effective marketing plan, and how to obtain free publicity. Free — registration is required.
Register at www.wwbic.com or contact Barb at 262-654-1234 ext118.