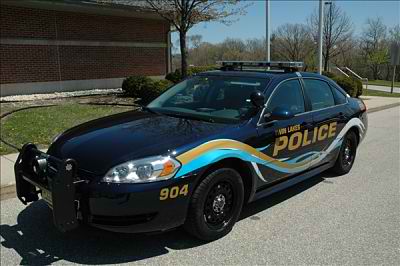 Twin Lakes Police Department's new squad car design has been entered in the the International Squad Vehicle Graphics Contest, Chief Dale Racer has announced.
The public can vote for their choice through June 15.
The design was created by Wilmot High School student Sonja Trocke as part of a contest at the school last year. Road Rage applied the design to the squad.
You can vote at: www.hendonpub.com/pvdc/peoples_choice.aspx?cat=312934. Click on "detail" next to Twin Lakes Police Department. You will be directed to the submission screen where you can vote with a click. There are 14 entries in Twin Lakes division.
The winners and runner-ups will be notified at the beginning of August and published in the August issue of "Law and Order" police magazine.