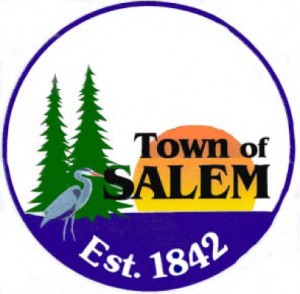 Salem will be receiving a formal proposal from the Southeast Wisconsin Regional Planning Commission for a survey of residents on lake-related issues.
A SEWRPC representative addressed the Town Board Monday night about how the commission would conduct a survey.
Town Board members are interested in surveying town residents about lake issues as a way to begin to settle the ongoing updating of the town's ordinance regulating lake use.
If they go ahead with a survey, town officials said they could put it into a sewer bill or make it all or part of the next town newsletter.
The formal proposal would include a cost.  Jeff Thornton of SEWRPC said he assumes the cost would be similar to the $7,500 for a survey his organization did recently for the Powers Lake Management District. Most of that cost was covered by a Department of Natural Resources grant, which Salem also could apply for.