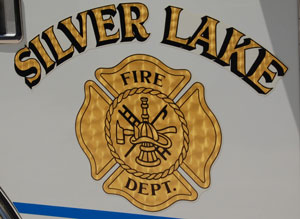 Have you seen Silver Lake Fire Department trucks out driving around on weekends, but apparently not on emergencies?
Be assured they are not out for joy rides, Trustee Michael Decker explained. Instead it is part of a program to make sure fire department equipment is driven regularly to keep it in top shape.
Trustee Chris Willkomm asked about the practice, which he had observed.
"To just be taken out and run them is costing us money," Willkomm said, citing high gas prices.
Decker, a lieutenant on the department, explained that without the scheduled drives, some pieces of fire equipment might stand for a month or more unused and unmoved, which could be detrimental.
Current department practice is to drive the trucks at least a mile or so weekly, though Decker said in his opinion every other week might be enough.
"Does it need to be done? Yes," Decker said. "Does it need to be done every week? I'm not sure."