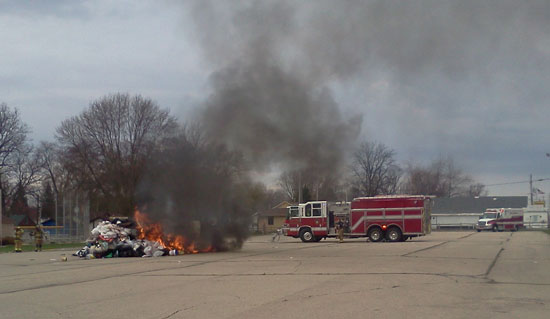 At about 9:30 a.m., Salem Fire/Rescue was called to the south side of Old Settlers Park to the parking lot at Spencer Field in Paddock Lake  for a load of  garbage that was on fire.
Preliminary info was that the truck driver detected that his load was on fire and he dumped the material in the parking lot.
"He did the right thing dumping it here," said Chief David Slover.
UPDATE — Chief Slover provided some additional details later:
No injuries.
No damage to property.
Paddock Lake village workers helped flatten out the pile with a front end loader and load it into a roll-off dumpster to be hauled away. It took two loads.
Garbage truck fires are not particularly uncommon. Typically drivers look for a safe place to dump the load when this happens.