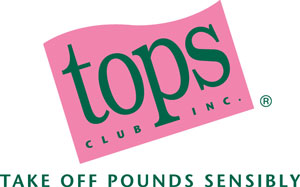 The Bristol Chapter of TOPS Club, Inc. (Take Off Pounds Sensibly) meets on Monday mornings with weigh-in starting at 8:30 a.m. and the meeting starting at 9 a.m. at the Westosha Senior Center, Highway C east of Highway 45, Bristol.
TOPS Club, Inc. (Take Off Pounds Sensibly) is a nonprofit, noncommercial weight-loss support and wellness education organization with thousands of associate chapters in the United States and Canada. Members (about 180,000 worldwide), learn about nutrition, portion control, food planning, exercise, and more, in weekly meetings.  Weigh-ins, group feedback, and support help members achieve their goals.
TOPS Club, Inc. (Take Off Pounds Sensibly) is an affordable and affective weight-loss solution that yields real results.  With the average waist line of North Americans growing at the same time prices continue to rise, people are looking for cost effective weight-loss support that works.  The annual TOPS membership fee is only  $26, making TOPS one of the most affordable options available.
During weekly chapter meetings, members—learn about nutrition, how to incorporate exercise into their day, and receive ongoing support as they work to reach their weight-loss goals.  TOPS Club, Inc. members lost a total of 871, 266 pounds in  2010 .   "TOPS has been the most affordable weight-loss solution for over 60 years," said Christine Sheehan, chapter leader and area captain. "The numbers prove that losing weight doesn't have to cost a lot to be successful."
TOPS' philosophy is that the best way to lose and maintain a healthy weight is through education, encouragement and consistent support from others. Because TOPS doesn't dictate how members should eat, they're free to consult with their doctor, a nutritionist, or another health professional to design the best plan for them.  Additionally, TOPS encourages members to schedule at least 30 minutes of exercise – walking, biking, swimming – most days of the week for optimum health.
Visitors are welcome to attend their first TOPS meeting free of charge.  To find another local chapter, visit www.tops.org or call TOPS Headquarters at 800-932-8677.  Or c Sheehan, the Area Captain for Kenosha, Racine, and Walworth at rsheehan2@wi.rr.com
Founded in 1948, TOPS is the original weight-loss support organization and its International Headquarters is located in Milwaukee.