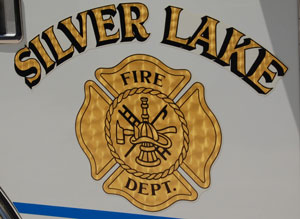 The events of summer — the festivals, the parades, the fair — are some of the landmarks of the season.
But some of those touchstones will be changing this year in Silver Lake.
Village Trustee Michael Decker, who also is a member of the fire department, said the annual fire department street dance has some important changes planned for this year. He was speaking at Wednesday's Village Board meeting.
Traditionally, the event had been held on the weekend closest to the Fourth of July. This year, the dance will be held Friday and Saturday, July 15 and 16.
The dance also will be moving from Schmalfedlt Park, where it had been held recently, back to the firehouse grounds, Decker said.
Around the Fourth is a busy time for community festivals and the fire department is hoping to get some separation for its event from other similar events in Western Kenosha County.
"The thought is to not try to compete with Bristol Progress Days and Libertyfest in Twin Lakes," Decker said. Bristol Progress Days is held the week after the Fourth of July and Libertyfest is typically the weekend closest to the Fourth.
Meanwhile, it seems unlikely that another Silver Lake summer tradition will be returning this year.
Trustee Sue Gerber, who now heads up the Parks Committee, said Fourth of July fireworks are out this summer due to budget constraints. That has been the case for the last couple of years as well.
"This year it will not be feasible," Gerber said. "There is no money in the budget for fireworks … We have other things we need to concentrate on in the village."