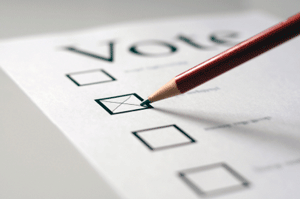 The polls will be open today for the spring election, which will decide local municipal and school board seats.
Polls will be open in your municipality from 7 a.m. today until 8 p.m.
Remember to check westofthei.com tonight for election results.
Contested municipal elections include:
Bristol village president.
Bristol trustee.
Salem town chairman.
Salem supervisor.
Randall supervisor.
Paris supervisor no. 1.
Wheatland supervisor no. 2.
Paddock Lake trustee.
Silver Lake village president.
Silver Lake trustee.
Contested school board elections include:
Wilmot High School District.
Riverview School District.
Lakewood School District.
Randall School District.