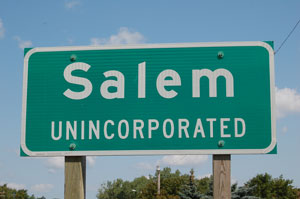 At 9:27 p.m., with two out of two polls reporting what may be incomplete results in the Salem supervisor race: incumbent Patrick O'Connell 443 votes, newcomer Dan Campion 432 votes, incumbent Joseph Meier 411, Gail Peckler-Dziki 343.
The top two vote getters will fill two available Town Board seats.
There may yet be additional results from this race.
UPDATE 10:01 p.m.  — Latest results show some shifts from above: Campion 934, Meier 909, O'Connell 905, Peckler-Dizki 693.
UPDATE — Final unofficial results from the town clerk show the same as last entry above.