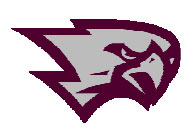 Central's forensics team took the first place trophy at Mukwonago's tournament on Saturday, April 2. It is the last tournament of the season before the Wisconsin High School Forensic Assoication's State Festival in Madison on April 15 and 16.
Central's Kate Gerou and John Lynch were first place winners in their individual categories of demonstration and radio announcing, respectively. Kate and John have dominated their categories in almost every tournament they have competed in this season, said coach Bernadette Elverman.
The Central team has finished the season with two first place trophies, one second, a third, and a fifth in their tournaments. The tournaments had between 20 and 34 schools entered in the competitions. The team hopes to finish the year by winning an Excellence in Speech Award at the State Festival for overall team performance, an award given to the top 5 percent of school districts competing in Madison, Elverman said.