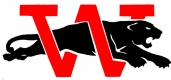 Wilmot Union High School is seeking nominations for the 2011 Wilmot Union High School – Alumni Hall of Fame recognition.
Criteria for nomination includes:
Nominee must have graduated from Wilmot Union High School prior to 2001.
Nominee must have made noteworthy achievements and/or contributions to their chosen career field or to civic service and/or humanitarian causes.
Must file nomination papers and supportive documentation by April 29, 2011
If you would like to nominate a Wilmot graduate who has made a significant contribution to society in career or civic accomplishments, please contact the Wilmot Union High School District office and request a nomination packet. Packets can also be downloaded from the District Website. Questions concerning the Alumni Hall of Fame should be directed to William W. Heitman, district administrator, Wilmot Union High School at 862-9005.