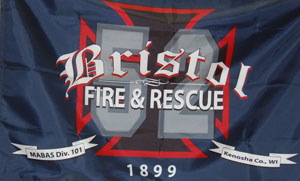 The Bristol Fire Department had two key parts of a new grass rig approved by the Village Board Monday night.
The board unanimously approved a bid for a truck service body for the rig for $9,600 and a hydraulic drive generator for $10,000.
The entire truck is expected to cost about $65,000, fire Chief Peter Parker said.
The new truck will be used to fight small fires — such as brush fires — as well as illuminate night accident and fire scenes, village administrator Randy Kerkman said.