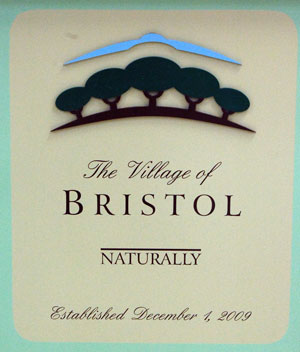 The Bristol Village Board approved two agreements with Salem Monday that will fix the border between the municipalities and likely lower sewer rates for some Bristol residents.
Salem recently approached Bristol about a boundary agreement, Bristol administrator Randy Kerkman said.
Salem, a town, potentially became an annexation target when Bristol became a village in 2009.
Attorneys for both municipalities came up with an intergovernmental agreement that — if also approved by the Salem Town Board — would be in effect for 20 years. Kerkman laid out some of its key provisions:
Would set boundaries between Salem and Bristol at their current status.
Says Bristol will not exercise extraterritorial zoning rights within Salem.
Bristol won't fight Salem incorporation.
The agreement will not automatically renew — a provision Bristol sought on the advice of its attorney.
The board also approved a second related agreement regarding sewer treatment service that Bristol contracts for with Salem for homes in the Lake Shangri-la area. The board made its approval of the boundary agreement contingent on Salem's approval of the sewer rate agreement.
Kerkman explained the sewer agreement calls for Salem to lower the rate it was charging Bristol by about 27 percent.
Some adjustment down in the rate being paid by the effected Bristol residents is possible, though it may not be as much as the reduction from Salem because Bristol has already absorbed two rate increases in recent years and the utility district is operating in the red, Kerkman said.