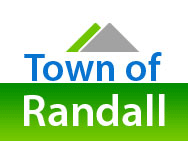 The Randall Town Board has approved a revaluation of the property within the town this year.
The town has not had a revaluation done since 2007, Rocco Vita, the town's statutory assessor, told the Town Board at a meeting Thursday night.
In the past, a revaluation would likely mean most taxpayers would see an increase in their property's assessed value.
But the lagging real estate market led Vita to predict a different effect this year in Randall.
"If you decide to to a revaluation in 2011, I could tell you just about every property without water frontage will decline," Vita said.
Even waterfront properties likely will not see big increases, Vita said. Instead, they should stay at about their current level.
Speaking of the town's overall value, Vita said "It's going to be a big change, it's just not going to be a positive change."
What someone actually pays in property taxes is chiefly influenced by the amount of the tax levy and the rate the municipality sets to raise that amount across all taxable properties. A lower total value would likely mean a higher tax rate to raise the same amount of funds.