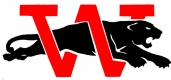 Wilmot Union High School District is one of fewer than 400 school districts in the nation being honored by the College Board with a place on its AP® Achievement List for opening AP classroom doors to a significantly broader pool of students, while maintaining or improving the percentage of students earning scores of 3 or higher.
From 2008 to 2010, Wilmot Union High School District has increased the number of students participating in AP from 90 to 134 while improving the percentage of students earning AP Exam scores of 3 or higher, the score typically needed to earn college credit, from 56 percent in 2008 to 73 percent in 2010. It should be noted that these figures exclude participation and performance in AP Spanish language exams.
"This is quite an accomplishment," said district administrator William Heitman. " Congratulations to all of our staff for your part in setting the bar and providing the instruction and support to enable our students to achieve this milestone."
Inclusion on the list is based on the following criteria:
Examination of three years of AP data, from 2008 to 2010.
Increase in participation in/access to AP by at least 4 percent in large districts, at least 7 percent in medium districts and at least 11 percent in small districts.
A steady or increasing percentage of exams taken by African American, Hispanic/Latino and American Indian/Alaska Native students.
Performance levels maintained or improved when comparing the percentage of exams in 2010 scoring a 3 or higher to those in 2008, or the school has already attained a performance level in which more than 70 percent of the AP students are scoring a 3 or higher.
The complete AP Achievement List can be found at www.collegeboard.org.
The College Board's Advanced Placement Program® (AP®) enables students to pursue college-level studies while still in high school through more than 30 college-level courses, each culminating in a rigorous exam.