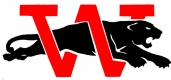 Wilmot High School is looking for participants for two evetns that will help the school district develop a plan for its future.
Says a press release issued by the district office:
The Vision Workshop, held on May 24 and June 1, from 6-8 p.m. each evening, will be used to define what Wilmot will look like in five years through the process of creating Vision Statements in five key areas. If you would like more information about the workshop, please call Brenda Turner at the High School. If you would like to participate in the workshop, call the school or register online by visiting goo.gl/RUx1L.
More information on the process and its purpose is available here.