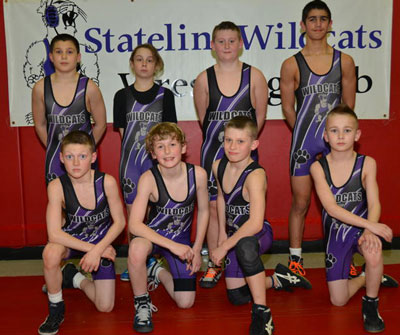 On Saturday, March 12, the Wisconsin Wrestling Federation (youth wrestling) held a regional tournament in Lake Geneva, where over 500 youth wrestlers competed.
Nineteen youth wrestlers from the Stateline Wildcats Wrestling Club, Wilmot, gave it their all to "Shoot for State."
The following wrestlers placed second in their competitions and will be competing at the WWF State Tournament, held at the Alliant Center in Madison, on March 25 and 26.
Corrina Olsen.
Justin Braden.
Ryan Cavil.
Qwade Gehring.
Drew Hebior.
Jose Rodriguez.
Hunter Valach.
Seth Willis.