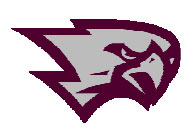 Central High School's forensics team advanced 23 of their 24 vying entrants to the Wisconsin High School Forensics Association's State Festival to be held in Madison on April 16.
To move on, students had to receive at least two scores of 20 out of a possible 25 points from three judges.
Those students going to Madison are: Kate Gerou, Amie Winfield, Madeline Witkus, Katie Kreye, Ian Canovi, Jessica Reiners, Joanne Reiners, Natalia Smart, Annaliesa Potter, Dustin Beth, John Lynch, Ashely Diaz, Trevor Foster, Helena Biehn, Loreen Greenwell, Leah Holloway, Bridgette Richards, Ana Maria Di Persio, Cecelia Schroeder, Emily Swanson, Amelia Wiersum, Rae Lynn Niles, Jessica Arnold, Stormy Mc Faul, Alycia Griesi, Jessica Peterson, Meaghan Quigley, Tyler Farrell, Matt Karas, Zach Keller, Eric Ottmann and Jeff Teumer.
Central will join several thousand other speakers from school districts all over the state in Madison on the weekend of April 15 and 16.