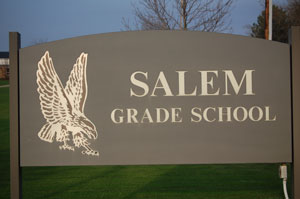 The Salem School Board has decided to not hold summer school this year.
With an anticipated reduction in revenue mandated by the state budget, the board decided to keep the about $85,000 needed for summer school available for regular programming, said district administrator David Milz.
"We can't take a loss on that program and take that money away from regular programming," Milz said.
Last week, Salem board President Shane Gerber said the district could see as much as $500,000 less in revenue for next school year as a result of the current state budget proposal.
Milz said he has already heard from individuals in the community affiliated with community groups that might want to step in and take over parts of the typical summer school program.