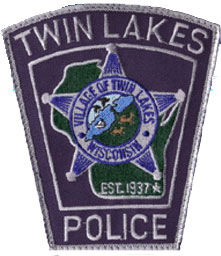 Albert W. Rutledge, a convicted sex offender released into a Pleasant Prairie location earlier this week who later went missing, has turned himself in to authorities.
Twin Lakes Police Chief Dale Racer said Lt. Dennis Linn of the TLPD made phone contact this morning with Rutledge, and Rutledge turned himself in to Burlington police.
Pleasant Prairie Police had said yesterday that Rutledge may have left his placement to visit a girlfriend in Twin Lakes.