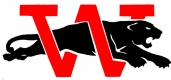 Roll cursor over photos for caption/credits. All photos by David Thoss
The Central Falcons injury plaqued season came to an end tonight at the hands of the spirited Wilmot Panthers in Paddock Lake in a regional playoff game.
The Panthers stormed out to a first quarter lead of 15-4 and never relinquished the lead winning 51-25. The Falcons had leading scorer Austin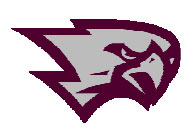 Damaschke on crutches and in street clothes and the Falcons struggled all night to score. After trailing at the end of one, the Panthers moved the lead to 29-8 by the end of the first half.
The Panthers put the heat on Central guarding with token full court pressure, Central never getting into rythym and struggling to score. Wilmot on the other hand moved the ball crisply on offense hitting from long range with Matt Betz and Brandon Schattner, or getting the ball inside to the two big men, Jay Christian and Chris Nelson for easy looks.
After the half, Wilmot continued to keep the distance wide open with a deliberate attack on offense, and with the Falcons still struggling to find the bottom of the net, closed out the quarter with a 39-16 lead. With the score 48-21 Wilmot Coach Terry Bruton started to empty his bench, much to the delight of the loud Wilmot fans and crowd favorite Edwin Wincek hit a 3 pointer, to send the Panther faithful into a frenzy.
The Panthers were led by Christian with 14 and Nelson with 11. The Falcons close their season, were led by Dalton Sjong with 10, John Lloyd with 6 and Jason Castona with 5.
Wilmot travels to Waterford on Friday to play the Wolverines.