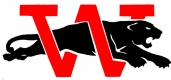 Did you miss Wilmot High School's Expo last week?
The annual event serves as a showcase for incoming students and their parents of what life at Wilmot is all about.
It's not quite the same as being there, but click here to see a great assortment of photos from the event.