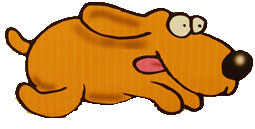 People who use Kenosha County's dog parks are being asked to check the county's website before venturing out, county Parks General Manager Jonathan Rudie said.
All three of the Kenosha County Dog Parks closed today (Friday, February 18) and will be closed at least through the weekend (Feb. 18-20). With colder temperatures expected on Sunday, Rudie expected the conditions at the dog parks to improve, which would allow for them to reopen on Monday.
You can ccheck on conditions by visiting the county's dog park website, www.co.kenosha.wi.us/publicworks/park/dogparks.
As spring approaches, it will be important for dog park users to check the website more frequently for possible closings, Rudie said.
Kenosha County's Dog Parks are:
Carlisle Family Dog Park at Petrifying Springs Park, 4700 Hwy. JR, Kenosha.
Warren Close Bark Park at KD Park, 35610 89th St., Twin Lakes.
Off-leash Dog Park at Old Settlers Park, 24100 75th St., Salem.