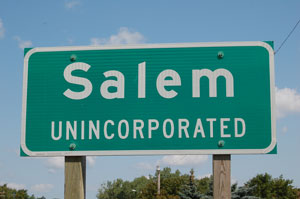 Salem will form a committee to draft an ordinance regulating recreational uses on the town's frozen lakes and rivers.
Regulating some ice uses — principally motorcycle riding on ice — has been an issue of controversy of late in the town.
The Town Board had before it at Monday's meeting an ordinance that would have regulated those uses. It appeared to include a 20 mph speed limit for motorcycles on the ice and required snow berms  often raised by groups of motorcycles on the ice be flattened after use.
Several audience members and all board members weighed in on the issue during an hour-long discussion.
There were about 50 people in the audience.