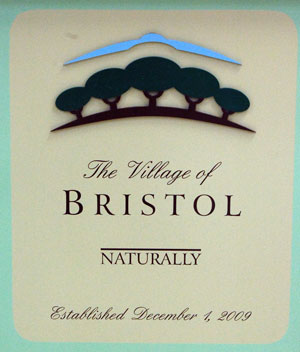 Faced with the need to store documents — some forever — and no more space for them in the Municipal Building, the Bristol Village Board approved the purchase of a used portable steel storage unit for $8,344 at its Monday meeting.
Village administrator Randy Kerkman said office staff has been storing the documents upstairs in the Municipal Building on 83rd Street, but that space is maxed out to the  point that more documents might constitute a fire hazard.
"The (fire) chief has been on me for that," Kerkman said.
The steel unit will be stored on the grounds of the Public Works facility, Kerkman said "out of site and out of mind." It will be locked and secured and its contents cataloged so that specific boxes will be able to be found easily.
The unit has the capacity to hold 450 document storage boxes, sometimes called "bankers boxes."  This should meet the village's needs for about 20 years, Kerkman estimated.
The vote to purchase the unit was unanimous.