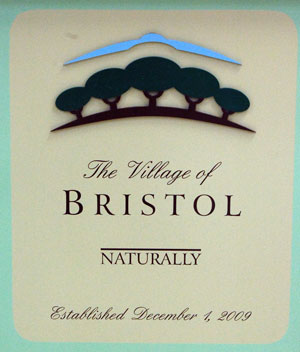 The Bristol Village Board has contracted with the state to complete utility work at the intersection of Highway 50 and Interstate 94.
The move, explained village administrator Randy Kerkman, will mean a considerable savings over the village doing the work itself or hiring someone else to do it.
The work relates to utility adjustments required by the ongoing I-94 project that is reconfiguring the intersection. At one point, the village was considering doing the work in house, but the scope of the work needed grew making that impractical.
Overall the project is expected to cost over $350,000. The village's share will be about $74,000, Kerkman said.
Some examples of the type of worked required includes moving water and sewer mains and valves, Kerkman said.
If the village had not contracted with the state to share the cost, it would have had to have paid the whole bill for the work, Kerkman said.