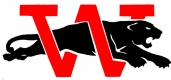 The Wilmot High School boys basketball team will be playing at the Bradley Center on Tuesday, Feb. 8 at 3:15 p.m. against New Berlin Eisenhower.
Tickets are $25 to see the Wilmot game and the Milwaukee Bucks game later that night.
If you are interested in purchasing tickets please contact Cheryl Kothe at 862-2351 ext. 348 or via email at kothec@wilmoths.k12.wi.us. The deadline to order tickets is Friday, Jan. 28.