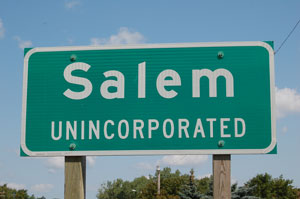 Salem will be holding a public hearing on the extensive ordinance that governs activities on lakes and rivers in the town on Wednesday, Jan. 19 at 7 p.m. at Salem Town Hall, 9814 Antioch Road.
The ordinance, also referred to as Chapter 20, has been overhauled by village staff, elected officials and community members, including representatives from town lake districts and associations.
The complete ordinance is viewable here.
One significant possible objection to the ordinance may have been headed off. Earlier this month, Silver Lake officials rescheduled their second monthly Village Board meeting so board members could attend the hearing. They wanted to object to a provision they saw as seeking to split patrol of Silver Lake between the municipalities. Silver Lake officials current patrol the entire lake, though much of the shoreline lies within Salem. For doing this, the village of Silver Lake Police Department receives funding from the state Department of Natural Resources.
Silver Lake village President Roger Johnson said Tuesday night that he has been assured by Salem Chairman Linda Valentine that Salem will not seek to take over patrol of part of the lake.