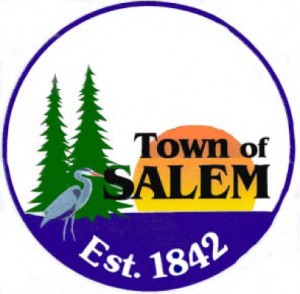 Salem may be beefing up its control of motorcycle and ATV racing on the town's frozen lakes in winter.
"I have had a lot of complaints from people all around the (Camp) lake …," Chairman Linda Valentine said at Monday's regular Town Board meeting. "This is the closest you can get to a drag strip, but it's on ice."
While some board members seemed to be under the impression that such activity was completely unregulated currently, town attorney Richard Scholze pointed out there are several pertinent regulations already in force. For example, he thinks speed limits for motor vehicles on frozen lakes would also apply to motorcycles. Also, ATVs are regulated as to the distance they must be away from shanties, people and vehicles that are not an ATV.
Supervisor Dennis Faber said he felt an apt approach would be to require ice racing only as a part of organized, sanctioned event that would need to receive a permit from the town.
Supervisor Patrick O'Connell suggested examining strategies and ordinances used elsewhere. There was discussion that the racers are now here because they have been driven out elsewhere. But O'Connell acknowledged that controlling recreation on the lakes is a tricky matter.
"It's hard to tell people not to have fun on the lakes," O'Connell said.
But while most board members seemed to agree that the activity was a nuisance and potentially a safety hazard to others, one seemed to oppose action that might go too far in regulating activity on the lake.
"Personally, If I wanted to go out there and ride my bike, I think I should be able to," said Supervisor Diann Tesar.