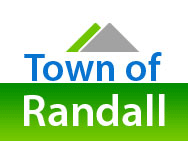 The Randall Town Board has approved the installation of boat and trailer cleaning stations at both Powers Lake public boat launches.
The move was proposed by the Powers Lake Management District, which will construct the stations. They will include a sign about the need to keep aquatic plants from moving lake to lake and and brooms to facilitate getting plant material off boats and trailers removed from the lake. Town personnel will install the signs.
Also at the request of the Powers Lake Management District, the town will be applying for a grant that could fund an electronic monitoring system for the Department of Natural Resources launch off of Highway F. The device, which would look somewhat like a fire hydrant, takes photos of boats being put into and taken out of the lake. The photos could be used to detect the presence of plants. Applying for the grant is a requirement of other funding the district is receiving for weed control, a representative of the district told the board Thursday.
The board agreed to apply for a grant for 50 percent of the funding of the device. The town could opt out of actually purchasing the device later on, even if it was chosen for the grant. Estimated cost for the device is $15,000.