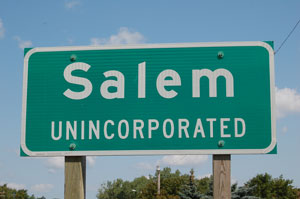 A proposal to develop term limits for elected Salem town officials received no support Monday and saw no further action.
Chairman Linda Valentine put the item on the agenda because she wanted to see it considered, she said.
"I think there should be some kind of consecutive term limits," Valentine said.
All the other Town Board members addressed the concept of term limits for town officials; none supported it.
Here are some of their comments:
"Every two years the public has an opportunity to put someone new in here … Let the public make the decision." — Supervisor Patrick O'Connell.
"We're butchers and bakers and candlestick makers. Every two years the public has the chance to say you're doing a good job or not." — Supervisor Dennis Faber.
"I've never thought about it until it was an agenda item." — Supervisor Diann Tesar.
"If I thought I was doing a poor job, I wouldn't run… If you people think I'm doing a good job, you'll vote me in. If not, you'll vote me out." — Supervisor Joseph Meier