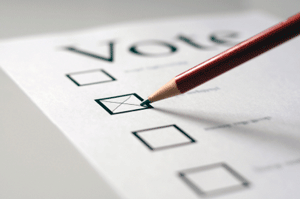 While there seems to be plenty of interest in running for municipal office in Western Kenosha County this year, the same cannot necessarily be said of the 12 local school districts.
Six of the 11 local school districts have the same number of people on the ballot as positions to be filled. Without a successful write-in campaign, those people would be elected. That's true for the Bristol, Salem, Trevor-Wilmot, Brighton, Wheatland and one of the two positions on the Central High School Board. In most of those cases, only the incumbent filed to be on the ballot.
There are a couple of other places where the interest may be even lower. Paris School had no one file to stand for election for the one available seat (incumbent Leslie Holloway is not seeking re-election). Central High School has some seats that must be filled by a person from a designated part of the district. No one filed to be on the ballot from the Paris seat and incumbent Michael Infusino is not seeking re-election.
But in four instances there were enough people who filed papers to have races on the ballot:
In Wilmot High School District – Salvatore (Sam) Barranco (incumbent), Cheri England, John Manarik, Barbara Tietz (incumbent) and Barbara Wetherbee (incumbent) will vie for three available seats.
In the Riverview School District – Susan Kube, Clifford Moudy II, Mary Vozel (incumbent)  and Chris Willkomm (incumbent) will vie for two available seats.
In the Lakewood School District – Kurt Andersen (incumbent), Steve Dunn, Jennifer Matlock and Kathy Ticha (incumbent) will vie for two seats.
In the Randall School District – Jan Brockway,  Bill Jones (incumbent), Val Lass and Randy Nolan (incumbent) will vie for two seats.
Of course this being on the ballot thing can be overplayed. Bristol district administrator Gale Ryczek reminded me this morning that his district saw two write-in candidates win election to that school board last April.