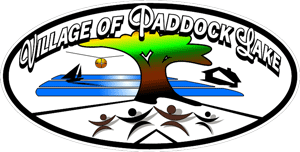 Paddock Lake voters will have a contested ballot in April for village trustee, but not for village president or municipal judge.
Filing candidacy papers for trustee by Tuesday were:
Christina Bucko, a current trustee.
Terry Burns, a current trustee.
Katherine Christenson, a current trustee.
Jake Hansen.
Patricia Warner.
The top three vote getters on April 5 will win election to the Village Board.
Village President Marlene Goodson and Municipal Judge Robert Brenner will face no opposition on the April ballot.