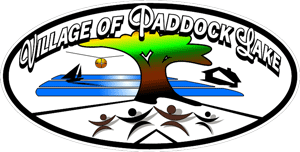 Paddock Lake will seek compensation for equipment damaged by a recent power outage from electric utility We Energies.
The Village Board authorized interim village administrator Tim Popanda to pursue the payment at the regular Village Board meeting Wednesday.
The power outage occurred at about 7:15 a.m., Wednesday Dec. 8. It lasted for about an hour. We Energies said that day that about 5,700 customers were effected. It also caused Salem School and Central High School to cancel classes for the day.
At the village's sewer treatment plant, some motor controls were damaged by the outage, Popanda said. The damaged equipment was covered by an extended warranty, Popoanda said. But the warranty did not cover the labor for replacing the parts, which he estimated could be over $2,000.
Popanda told the board he sought some explanation for the outage from the utility without much success.
"They are very tight-lipped about what happened," Popanda said.