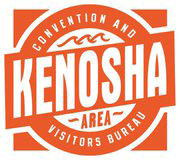 Before this year comes to a close, be sure to enter your best photos in the 2010 Kenosha Area Picture Perfect Photo Contest, sponsored by the Kenosha Area Convention & Visitors Bureau.
The contest is an opportunity for area residents to share their photography talent and show visitors what a wonderful place the Kenosha Area is to experience, no matter the season. Photos help draw tourists to the community. Tourism, in turn, makes a positive impact on the local economy. The final day to enter the 2010 contest is Dec. 31.
Each photo submitted has the chance to be used on KACVB's web site, in the Kenosha Area Visitors Guide and other marketing, to promote the Kenosha Area as a fun and exciting place for out-of-town visitors. All photos submitted during 2010 will be judged and the top photo(s) will be awarded dinner for two at local restaurants. Photos will be judged based on content and quality. An entry form must be submitted with each photo.
The KACVB is accepting photos of recreational activities, landmarks, nature, festivals & events, and attractions from all four seasons. Photos could include walking along Lake Michigan, riding the electric streetcar, enjoying an outdoor summer concert, doing the Polar Plunge at Lake Andrea, or birding at Richard Bong State Recreation Area.
Anyone is eligible to enter the contest, however the photos must be taken in Kenosha County. For a complete set of the contest rules and an entry form, log on to the Kenosha Area Convention & Visitors Bureau's web site at www.KenoshaCVB.com (look under special offers), e-mail mjumisko@kenoshacvb.com, call 654-7307 ext. 13 or visit the KACVB Downtown Kenosha Visitor Information Center at 812 56th St. (Mon.-Fri. 8 a.m. to 4:30 p.m.). Please note the downtown location will be closed Dec. 23, 24, 30, and 31.