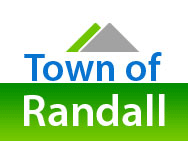 The Randall Town Board affirmed its support for a multi-year program that would rehab nearly every town road at a cost of $3 million at its meeting Thursday.
However, the board put off for another month a decision on how to pay for the work.
On Thursday, the town's engineering firm presented several ways of funding the program through the Wisconsin State Trust Fund at an estimated interest rate of 3.75 percent.
Some board members were in favor of also comparing commercial bond rates to see if they were a better deal. The board ultimately decided to have the engineering firm investigate further options and give a comparative report at the first meeting in January.