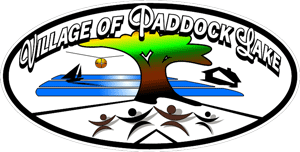 The Paddock Lake Village Board has named building inspector Tim Popanda as interim village administrator.
The action took place after an executive session during last night's Village Board meeting.
Village President Marlene Goodson said the move is necessary because village administrator John Berg is not able to fulfill his duties currently. Citing privacy regulations, she would not elaborate on Berg's situation other than to say he is still an employee and his time away from his job will be for an undetermined period.
"We can't get into it," Goodson said. "At this point we don't know when John is returning."
No specific time frame was put on Popanda's term as interim administrator.