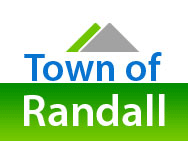 The Randall Town Board authorized the purchase of up to 10 tons of cold patch material Thursday night to do some repairs to town roads.
In the past, the board has hired the county to do the work. But this year, the town will buy the material and two volunteers — town Supervisor Mike Halvorson and resident Randy Kaskin have volunteered to do the work.
The material will cost $850 if the full 10 tons is purchased . But the town paid the coun many times more to do the work, Halvorson said.
Halvorson and Kaskin are not amateurs in doing road work. Both are employees of the county Highway Department.
He was willing to volunteer to do the work this because the slow economy has the town in a financial pinch, Halvorson said.
"I'm not looking forward to doing this myself," Halvorson said. "Everyone's got things to do."
The town decided it may store the patch material in the old Bassett fire station. It's easier to work with if it is not allowed to get too cold, Kaskin said.
The town could park a squad car somewhere else to make room for the patch in the old station, which also house buses for Western Kenosha County Transit.